Professional Roofing Service
Over 30 years of quality roofing services. our team of contractors are available for all your roofing needs; replacement, repair, flat roofs, and roof ventilation. 
Schedule FREE Quote
dicksoncontractors@sbcglobal.net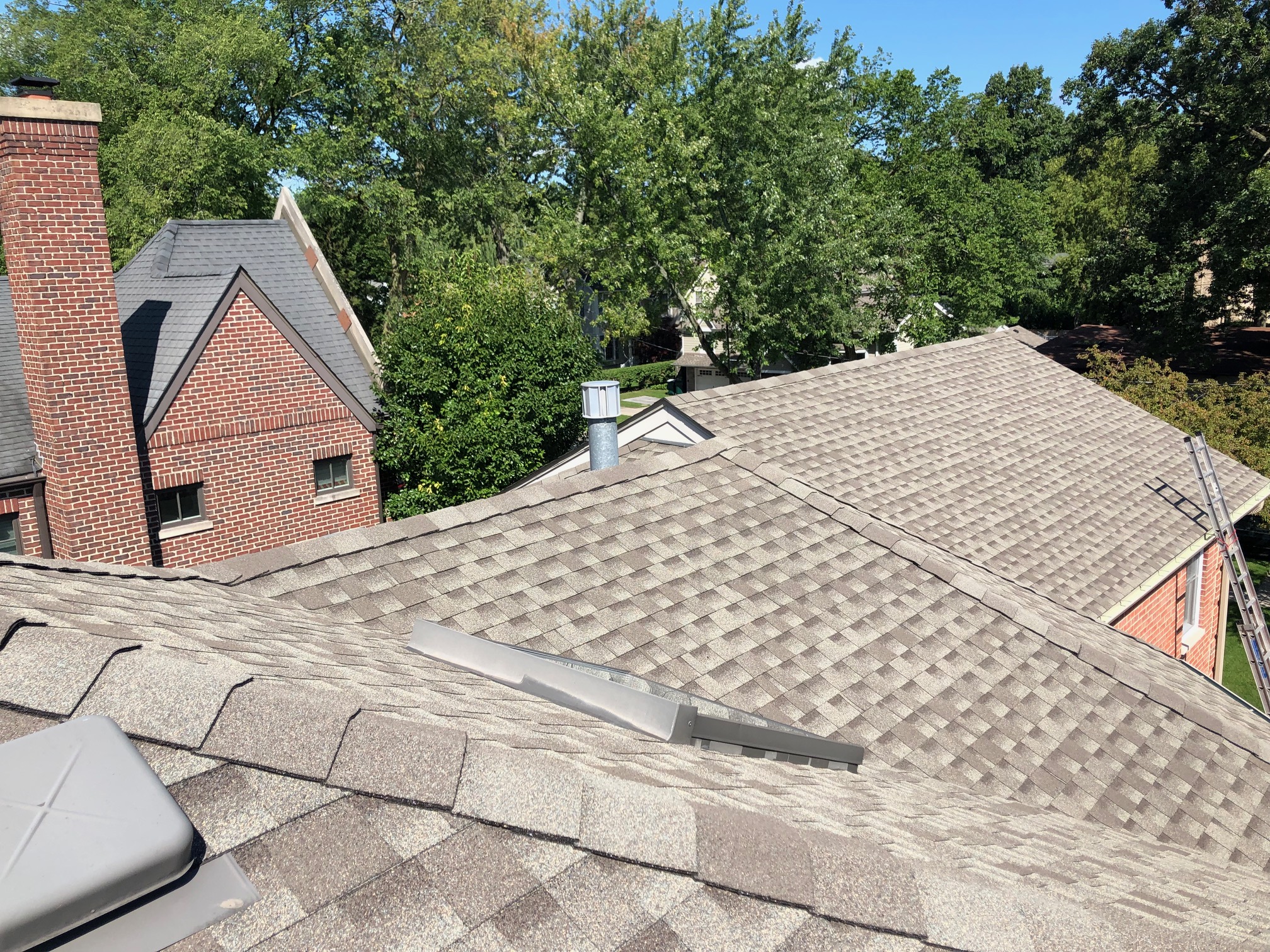 Full Service Roofing Replacement & Repair
Dickson Contractors is the number one roofing, siding, window, door and gutter service in Arlington Heights, Illinois. We have worked throughout the Northwest Suburbs for over 30 years.  We bring our experience, passion, and knowledgeable expertise to every job we complete!  When you choose Dickson Contractors to work with, you are choosing:
Roof Replacement
Complete Tear-offs
Quality Materials
Shingle & Cedar Shake
Roof Repair
Free Roof Inspections
Quality Roof repair and patching
Roof Ventilation Inspections
Flat Roofs
Morbi in sem quis dui placerat ornare
Praesent dapibus, neque id cursus
Faucibus, tortor neque egestas
What You Can Expect From Us
Trusted & Experienced
We have been serving he roofing needs of Arlington Heights and the surrounding suburbs for over 30 years. Dickson Contractors can upgrade the look and energy efficiency of your home . Free ice & water shield is installed on all
complete tear-offs

° Most roof installations are shingled in one day.
Reliable & Fully Insured
Since 1987 we have been providing quality roofing, siding, window and gutter services to the Northwest Suburbs with well over 8,500 satisfied customers. We are licensed, bonded and insured. We currently have 5 star ratings across Facebook, Yelp and Google. 
Improved Energy Effeciency
Much of a home's heat and energy loss happens through the roof due to lack of insulation, ventilation or excessive condensation. Dickson Contractors will complete an inspection of your roof, attic and soffit system to determine if you have proper air flow to decrease heat and condensation build up. This will save you money and increase the energy efficiency of your home.
Honest Roof Inspections
Are your existing shingles losing granules, starting to buckle or curl? Are you missing shingles? Do you notice water spots on your ceiling? This is a good indication you should replace or repair your existing roof. Call our team of highly trained roof inspectors now.

"They were a delight to do business with. This is one of the better experiences I had with home improvement. They were very accommodating."
– Mike L.
"Dickson did our windows and a repair to our roof as well. Hands down, from start to finish they were spectacular to work with! Everyone did a fantastic job and were very cleanly and thorough!"
– Carissa C.
Additional Exterior Renovation Services
Replacement Siding
Vinyl Siding, Wood Siding and Cement Board Siding Available
Siding Repair
Our team is available for all your siding repair needs.
Soffit & Facia
Call today for a free estimate.
Windows
We specialize in vinyl, fiberglass-composite, and wood windows. We give you options from affordable to high end replacement windows.
Gutters & Downspouts
Installations of name brand, seamless aluminum gutter system complete with flashing, regular and oversized downspouts are available in a variety of colors.
Doors
We install a variety of superior quality interior, exterior, storm doors and patio sliders for your home. We offer many styles, colors and materials to choose from.
Schedule a FREE consultation and Quote Today
526 S. Arthur Ave,
Arlington Heights, IL. 60005