Since 1987
Shingle Roofing Service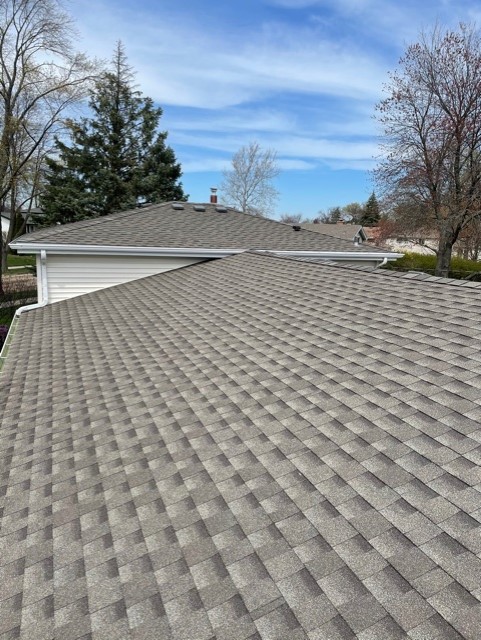 I used Dickson many years ago to put a roof on my house. Since then I have had them out for service and to do some maintenance work. All work has been completely satisfactory. Several of my neighbors have used them also for roofs and have been well satisfied. They were out when they said they would be and cleaned up when they were done. I would use them again when I need a new roof.
Address
526 S. Arthur Ave
Arlington Heights, Illinois
Protect your family and belongings with a new roof installation. Feel confident in your new roof.
Serving the Northwest Suburbs since 1987
Shingle Roof Installation
Are your existing shingles losing granules, beginning to buckle or curl,
are you missing shingles? Maybe it is time for that new roof. Would you like to
upgrade your roof to the Architectural style shingle? More and more customers
are choosing this style to increase the value of their home.
Dickson Contractors Inc. uses Dump Trucks in lieu of dumpsters on our customers' driveway.
When the job is done we finish the clean-up, nail rake the driveway and drive all
the debris away. Free Ice & Water shield is included on all full roof Tear-offs.
Most roofs are shingled in one day.
---
Make your home more efficient by calling for a FREE in-home estimate to inspect your roof!
Roofing Number
104-004625