In early August 2022, the team of roofers at Dickson Contractors completed the installation of a new GAF Timberline  Roof in Schaumburg, Illinois.
During the shingle tear-off, our team discovered that the plywood on the upper-level roof was warped and full of mold. Once removed the plywood we replaced it and began the installation of the new roof. This beautiful new roof boasts shingles that are in the color called Pewter.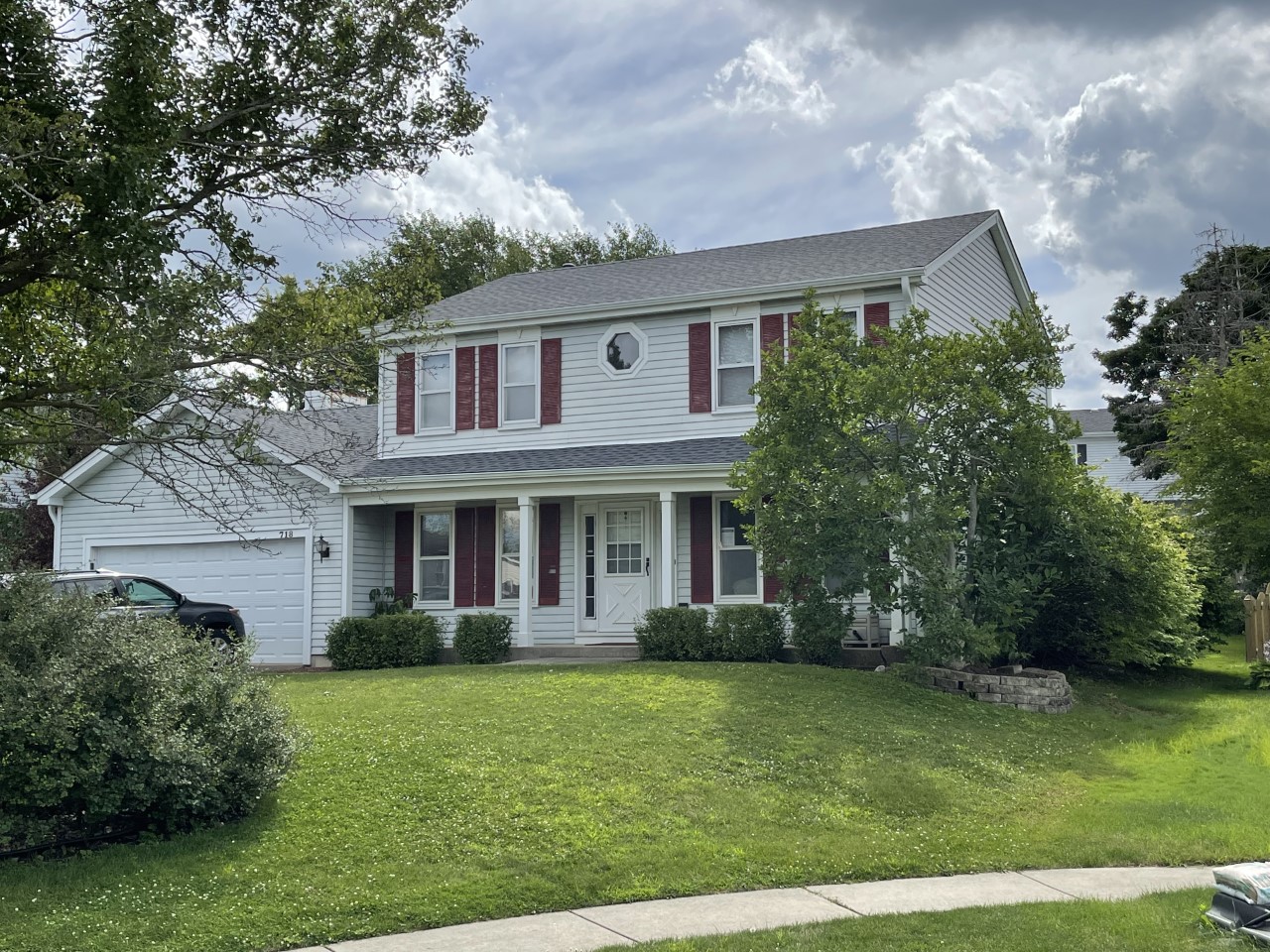 In addition to the new roof, our crews installed 2 bath vents through the roof as well as installed a new power roof ventilator with a humidistat and thermostat. This will protect the home from poor ventilation, increase energy efficiency, and reduce the potential of mold forming again in the future.
To help keep water away from the roof and foundation, our contractors installed a new 5" aluminum gutter system with 3″x4″ downspouts along with all new Raindrop Gutter Guards. 
Why You Should Consider GAF Timberline Shingles
They are America's #1 selling roof shingle
They come with a Lifetime Limited Warranty and Feature the classic Natural Shadow effect for enhanced curb appeal.
These shingles are warranted to withstand winds up to 130 mph.

Have been recognized and rated by Good Housekeeping

Comes with a 25-year stain guard plus algae protection limited warranty

Have a Class A fire rating (highest rating available)

Shingles Are made from Fiberglass Asphalt

They offer a 15-year limited wind warranty with now maximum wind speed limitation

Timberline Shingles can increase a home's value by an average of 10%

They offer a variety of colors to choose from. Learn more by visiting GAF's residential roofing guide.  
Learn more by contacting our team at Dickson Contractors today. We are proud to provide all exterior renovation needs including roofing, siding, windows, doors, and gutters in Schaumburg, Illinois, and surrounding areas.