We Recently installed a brand new GAF Timberline HD Weathered Wood Roof in Wilmette Illinois. We couldn't be more thrilled with how this project turned out! The Timberline HD Shingle is North America's #1 selling shingle. They are a wonderful value and provide outstanding performance while providing homeowners the look of wood-shake for a fraction of the price. The come with the highest roofing fire rating and have StainGuaard protection. Below are a couple of pictures from this home in Wilmette Illinois.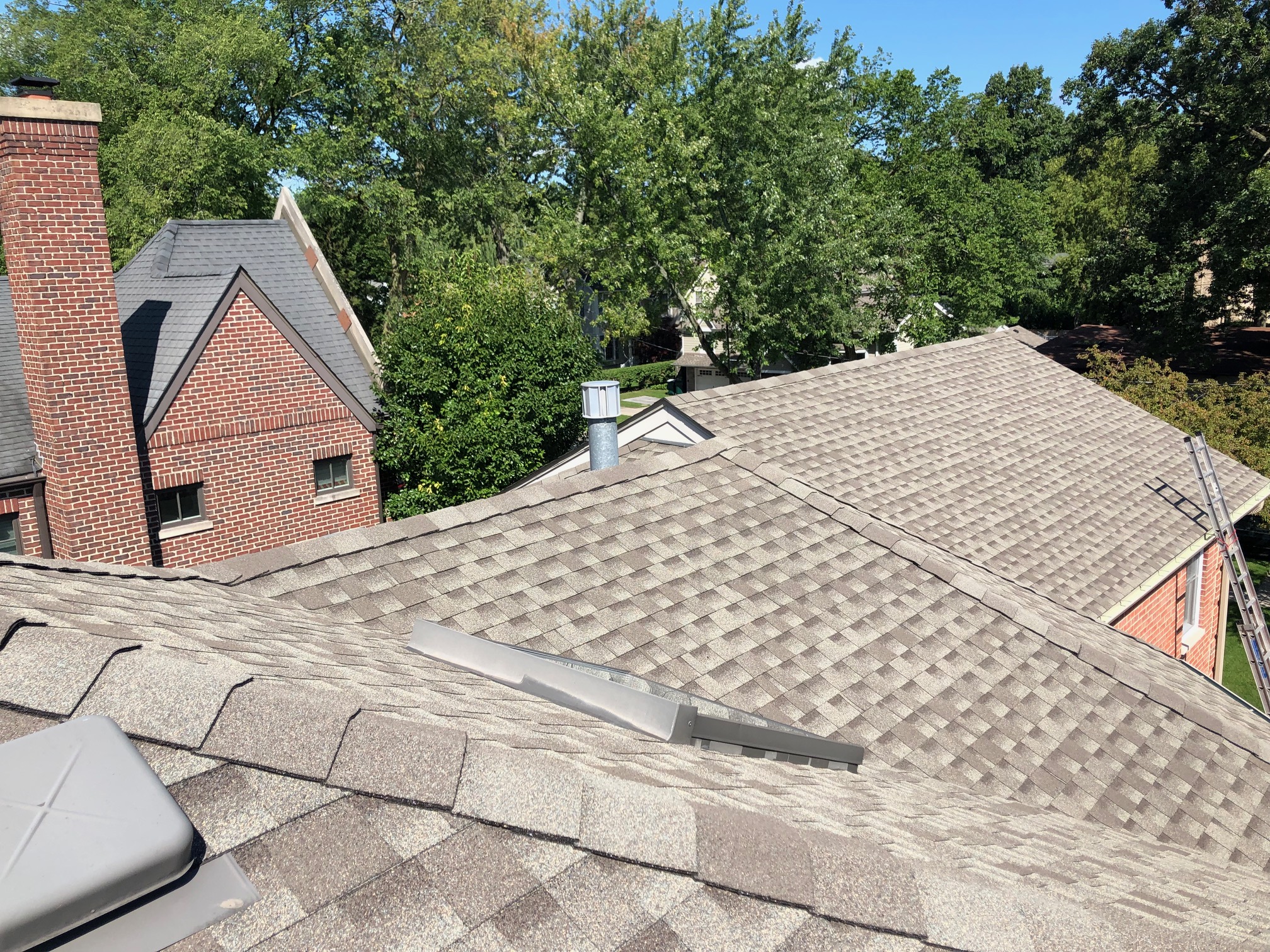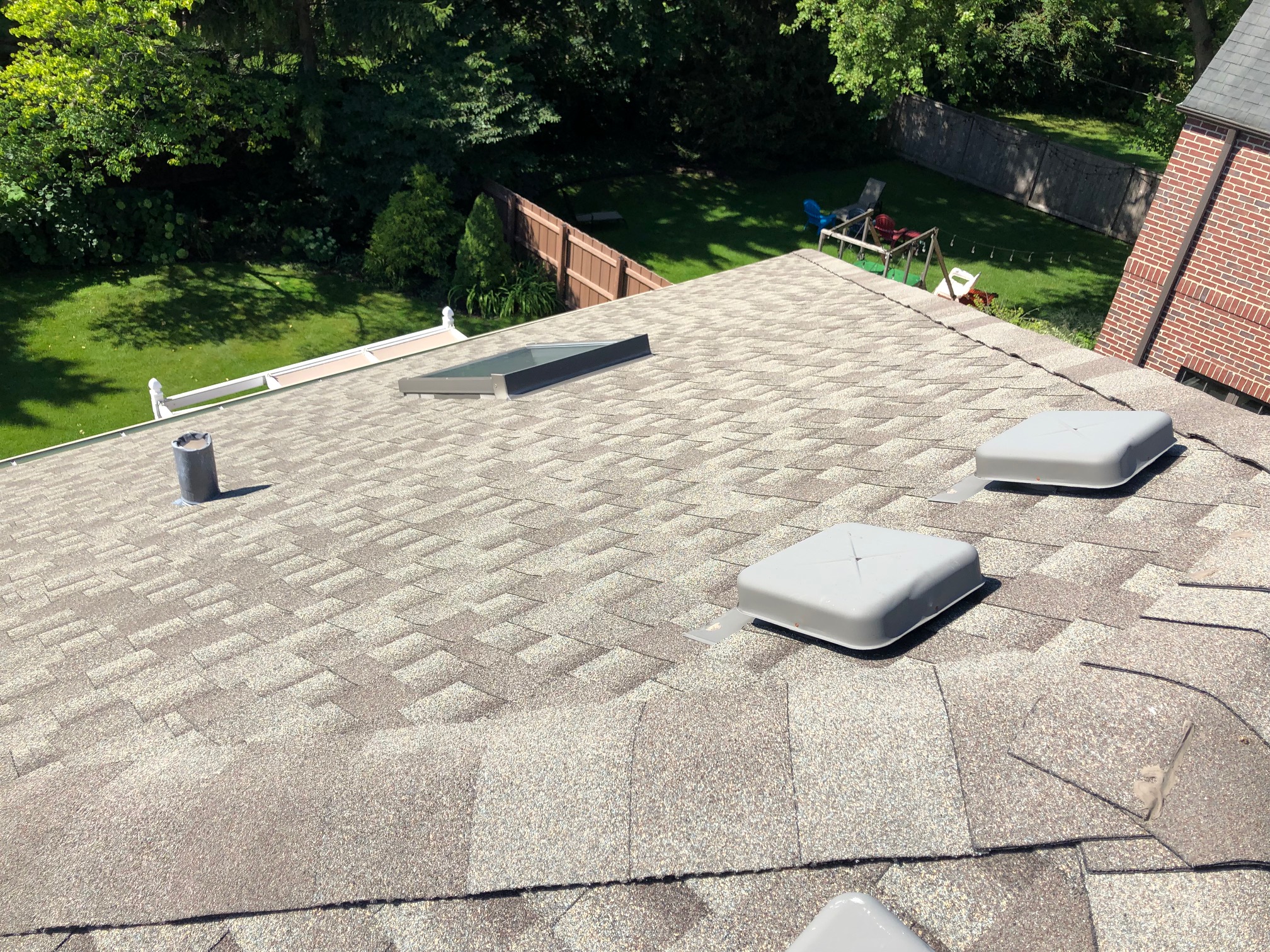 Local Roofing Experts in Wilmette IL
Dickson Contractors is the number one roofing service in Wilmette, Illinois. Local residents and commercial businesses have trusted us in Wilmette, Illinois and the surrounding area for over 30 years.  We bring our experience, passion, and knowledgeable expertise to every job we complete!   When you choose to work with Dickson Contractors you are choosing to work with a business known for:
Family Owned and Operated Business
Fast Reliable Service You Can Trust
5 Star Rating on Facebook
5 Star Rating on Google 
A+ Rating with BBB
5 Star Rating on Yelp
For roofing repair or replacement in Wilmette today and schedule your appointment by calling:
Signs Your Home Needs A New Roof
Below are some of the most common reasons residents in the Wilmette area contact us for a FREE roof inspection.
Leaks:  In the event you are experiencing leaks, water spots, or visible holes call us right away. Our roofing experts will come and inspect your roof to make sure it is still safe. We will also be available to address the issue and provide a repair that day in many instances.
Cracked Shingles:  Along with missing shingles, curling shingles, cracked shingles are just as serious a warning sign that you should consider getting a roof replacement.
Moss or Dark Streaks: If you have a moss covered roof, even if you like the aesthetic look, you can be opening yourself up to more problems.  Moss in between the shingles can actually hold moisture which in turn will actually damage the roof more. Dark Streaks are a major sign that you have an airborne algae growing. This algae can be just has harmful and destructive as moss.
Bald Spots: If your roof has several bald spots, where there are missing shingles you should definitely consider getting a professional roofing service to come out and inspect your roof.
Curled shingle edges: If you notice the edges of your shingles curling up, or if you notice the shingle tabs are cupped, then this is a good indication that you should consider getting your roof replaced.
Age: If your roof is at least 18 years old then you should call a professional roofing service to inspect your roof immediately.  After 18 years roofs start to break down and lose its ability to hold their integrity.
Nuisance Wildlife Problem: If you have recently had any animals residing in your attic call us today! In many cases, the animal may have chewed their way in leaving a whole for another animal to find.
Energy Loss: much of a home's heat and energy loss happens through the roof due to lack of insulation, ventilation or excessive condensation. Call today for a FREE in-home inspection.
 To get started with your FREE in home consultation and quote contact us here now or visit our Showroom where samples are on display. Dickson Contractors is here to serve all of your exterior home needs including: siding, windows, gutters and exterior doors!
Call Dickson Contractors Today: 847-577-8730

GAF CARE: Sponsorship which promotes Products Made in America
GAF has won the woman's choice award 9 out of the last 10 years.