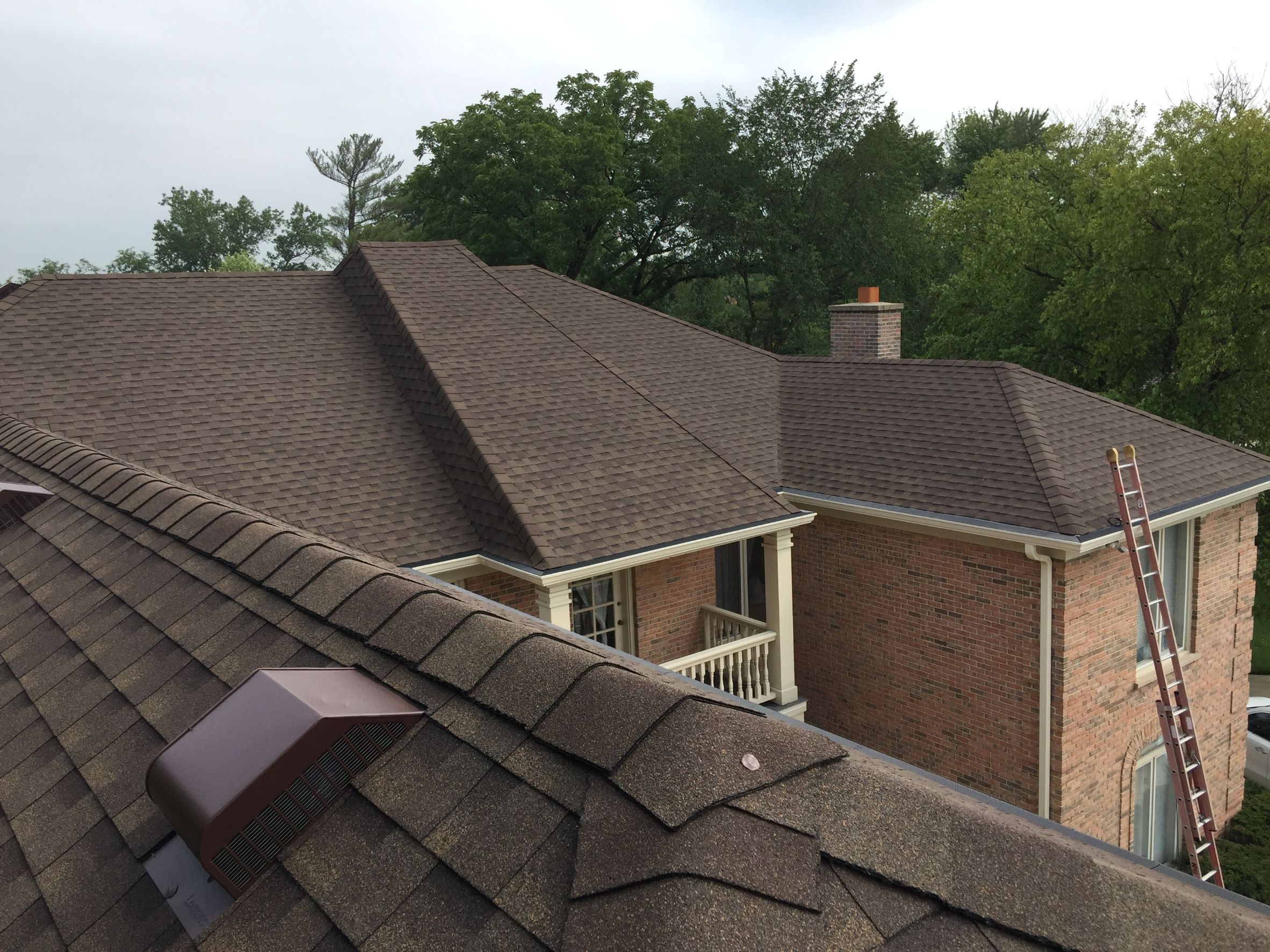 On 9/27/2021 the experienced team of roofing experts at Dickson Contractors completed the installation of a new GAF Timberline HDz Roof in Glenview, Illinois. These stunning GAF Timberline HDz shingles are not only architecturally stylish, but they are practically priced and offer great value. If you want a roof that offers outstanding performance then talk to us about GAF roofing options. We are big fans of these roofing shingles, and know you will be too!
The GAF Timberline HDz Shingle Roof comes with a Lifetime Limited Warranty and Features the classic Natural Shadow effect for enhanced curb appeal. These shingles are warranted to withstand winds up to 130 mph.
Timberline® HDZ™ Shingles have the same renowned Timberline® quality and performance you know and love, with improved nailing accuracy and installation efficiency!
In addition to installing the new roof, our team also installed all new Gutters with Raindrop Gutter guards.
Learn more about how we can help you by contacting our team at Dickson Contractors today. We are proud to provide all exterior renovation needs including roofing, siding, windows, doors and gutters in Glenview, Illinois and surrounding areas.