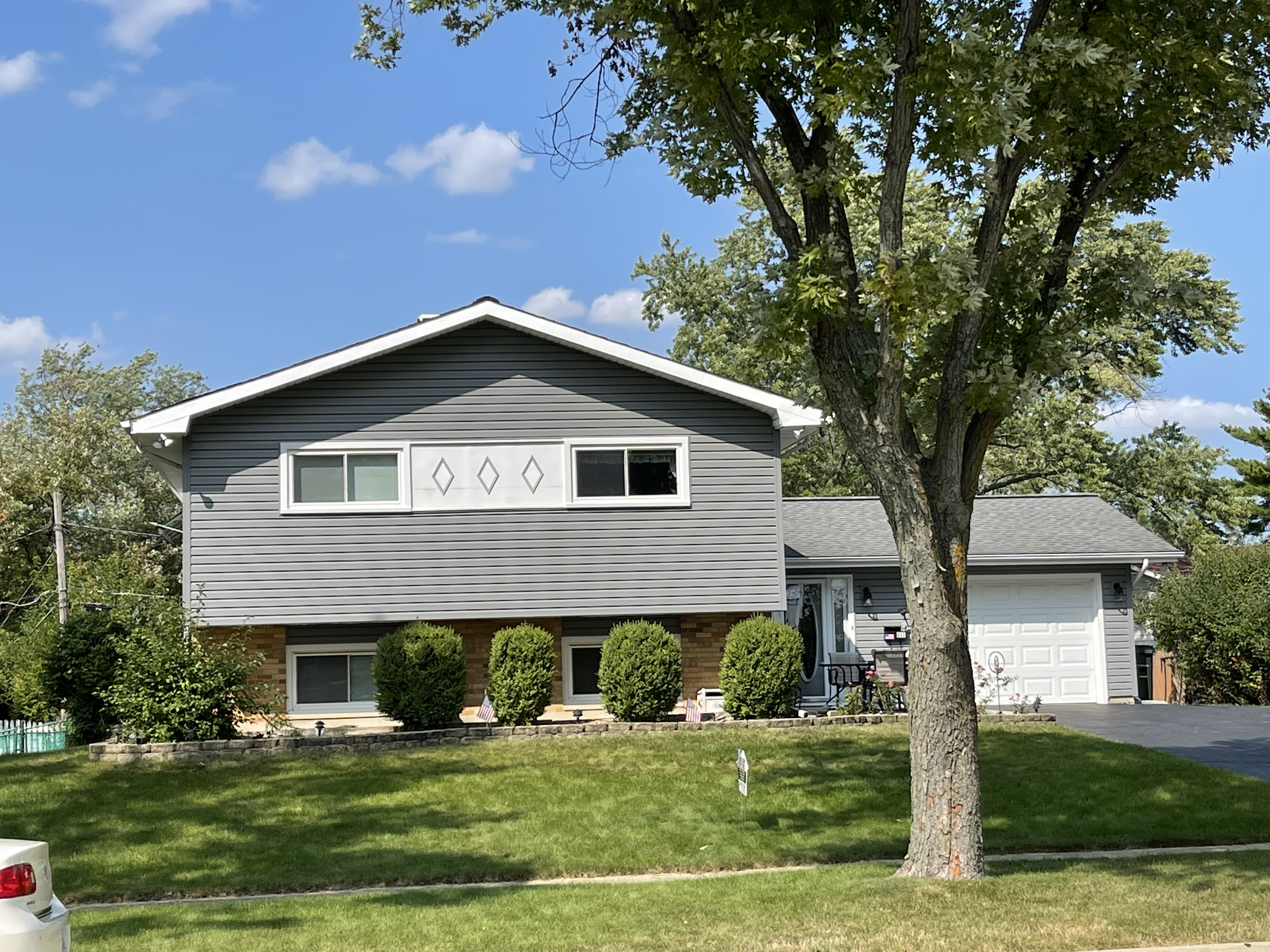 Mastic Quest Siding Installation in Hoffman Estates

, Illinois

The talented team of exterior renovation experts at Dickson Contractors recently completed the installation of new Mastic Quest Vinyl Siding in the color Deep Granite on this home in Hoffman Estates, Illinois. In addition, to the new siding, our exterior renovation contractors also installed new alumimum gutters in white.
Mastic Quest Vinyl Siding
Quest premium Vinyl Siding by Ply Gem offers homes a virtually maintenance-free and beautiful appearance. This siding option also offers longer length panels for fewer seams and a flawless finish. 
Features of Mastic Quest Vinyl Siding
Exceptional Strength

 

– Durable and extra thick to resist dents from everyday life
Exceptional Curb Appeal

 

– Brushed finish mimics freshly-painted wood while the contemporary sculpted beaded ridge creates crisp, clear shadow lines
Low Maintenance

 

– Doesn't require painting, so you can spend more time enjoying your home, not maintaining it
Exclusive Hang-Tough Technology

 

–

Boosts durability so panels are more resistant to cracking, impact and thermal distortion. 

Sustainable Formula

 

– Sustainable and recyclable for a better, eco-friendly choice in home siding.
VIP Limited Lifetime Warranty

 

– Premium guarantee of lasting quality and peace of mind. Ask us about the available warranties.
Sustainable Formula – sustainable and recyclable which makes these materials eco-friendly
High Wind Speed Protection – Withstands winds up to 190 mph.
To request a FREE QUOTE for your Hoffman Estates, Illinois area home please call 847-577-8730. We are proud to provide all exterior renovation needs, including roofing, siding, windows, doors, and gutters.