Hawthorn Woods Exterior Home Services
Your Resource For Roofing, Windows, Exterior Doors, Gutters, and Siding in Hawthorn Woods, Illinois
Call Us Now
Exterior Home Renovation Service in Hawthorn Woods
For over 30 years, Dickson Contractors has been serving homeowners throughout the Hawthorn Woods, Illinois area with quality roofing, siding, doors, gutters, and window installation services. Whether it is repairing, installing, or replacing, we have the expertise and reputation to help. Our team of contractors has worked hard to become a trusted resource for exterior home services in Hawthorn Woods for over 30 years! Our team is dedicated to answering any questions you have while providing our honest opinions regarding the services needed and the brands/materials we recommend for your particular needs. We have expertly trained and experienced contractors you can trust to make sure that your home is taken care of properly, the first time – every time. When you choose to work with Dickson Contractors you are choosing to work with the best in the area and are relying on:
5 Star Rating on Google 
5 Star Rating on Facebook
A+ Rating with BBB 
Fast Reliable Service You Can Trust
5 Star Rating on Yelp
Family Owned and Operated Business
Call us now and let us help you with whatever you need. Let us work with you to get you the best design options, the best price, and the best home renovation service in Hawthorn Woods! Call us today:
Exterior Renovation Services in Hawthorn Woods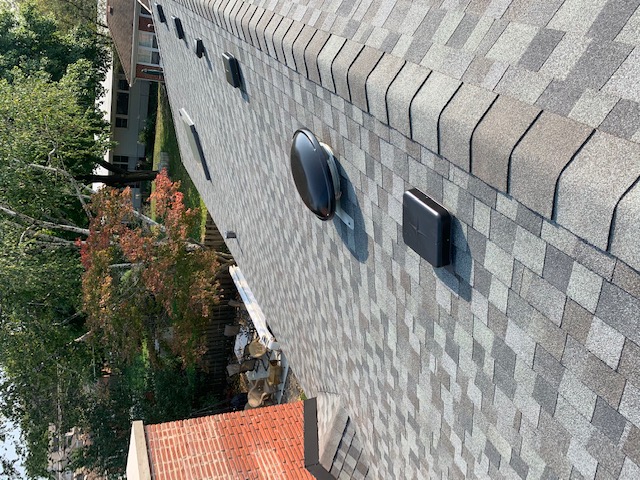 Roofing
Full-Service Roofing Contractors offering roof repairs, roof replacement, shingle roofing, cedar shake roofing, and more!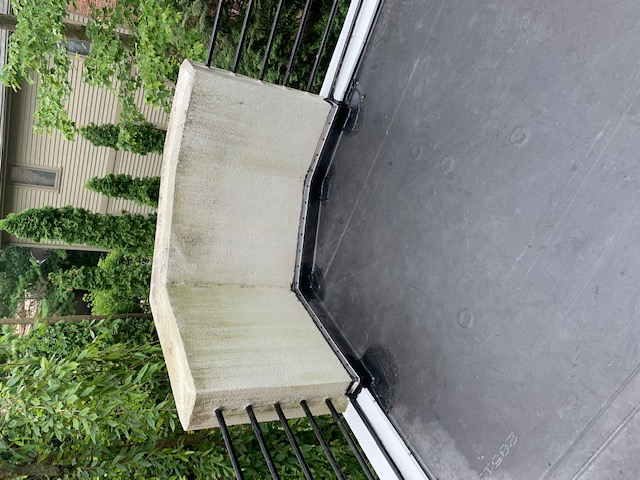 Flat Roofs
One of the few flat roof experts serving the Northwest Suburbs, our team can provide full-service flat roof repair and replacement.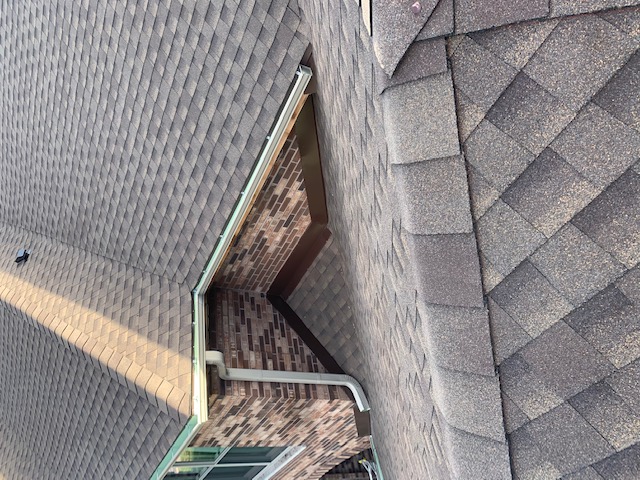 Gutters
Protect your home from water damage with the installation of new gutters and gutter guard systems. Gutter repair & replacement service available.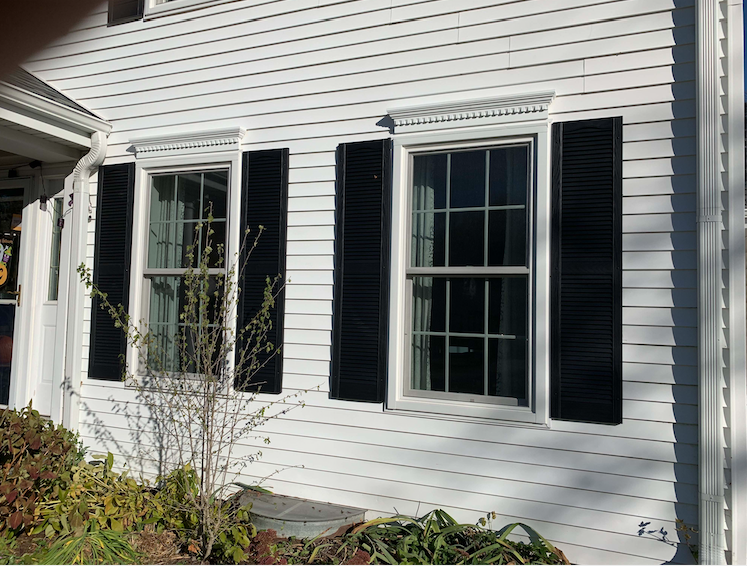 Windows
Increase your home's curb appeal and energy efficiency with new windows.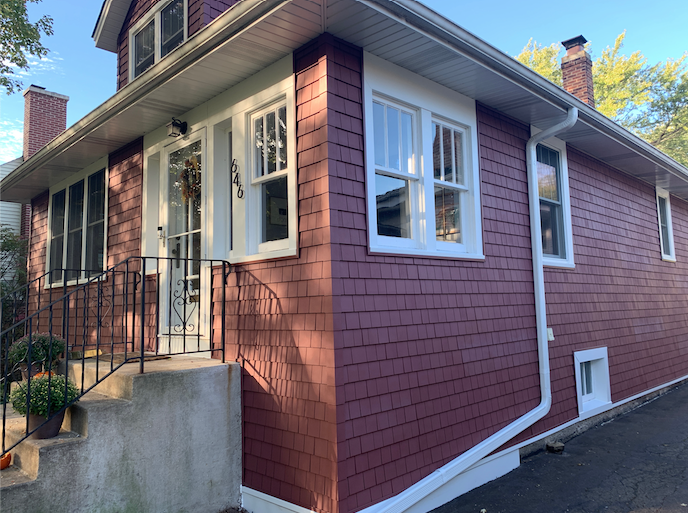 Siding
Our team of siding contractors offers superior vinyl siding and cement board siding service.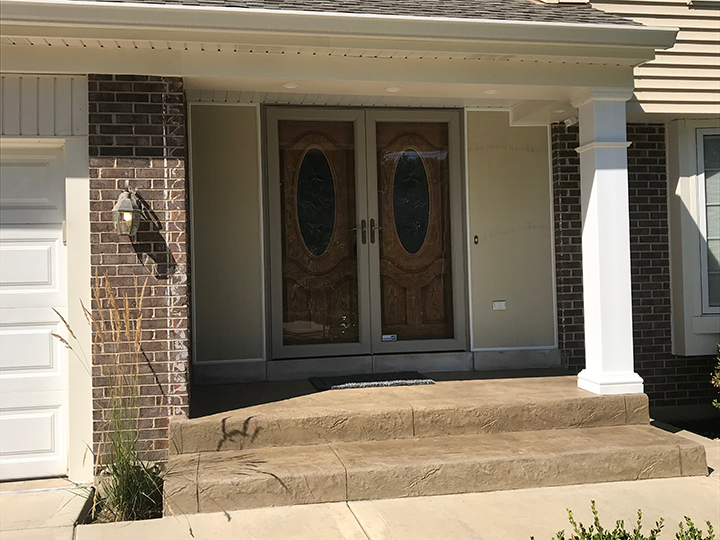 Doors
Your energy doors greatly impact your home's energy efficiency and curb appeal. We offer all types of entry doors. 
Best Roof In The Neighborhood
I just had a new roof installed and added Dickson to my quote list on the recommendation of my neighbor who had their tear-off roof done with Dickson about 15 years earlier.
They were not the lowest quote but I was able to see when I met with Jim that they take the time to do things right. We took a short walk in my neighborhood to choose the roof color and all the options were shown from the start.
This year has been crazy for weather so Jim called me a day before installation to confirm the day works for me. The crew arrived at 7:00am and got to work right away.When the crew was done, they cleaned up everything around the house and made sure every nail was gone. That was so important to me because I have a dog and he runs free in my backyard.
Overall, they were very neat, professional and took pride in their work as if my house was their own. I also know they will answer the phone if I ever have a problem.
I would use them again and recommend them too.
Now I have the best-looking roof in the neighborhood!!!
Wonderful
Working with Dickson has been wonderful. We received new windows and siding on the 2nd floor of our home and we have received nothing but compliments on the work. Jim (the project manager) constantly checked in on the job and was available to answer questions when needed. The crew was professional and hardworking. The price was incredibly reasonable. We plan to use them again for the second phase of our exterior remodeling.
Very Knowledgable 
"Steve is very knowledgeable & professional. He educated me on what he was going to do and updated me thru the process."
Don P.
Spectacular To Work With
Dickson did our windows and a repair to our roof as well. Hands down, from start to finish they were spectacular to work with! Everyone did a fantastic job and were very cleanly and thorough!
Great Job
I wanted to make sure you were aware of the project that Mark completed. First It was a rough idea by a grizzled old coot. And Mark made it happen just like I wanted, only maybe a little better.
Mark did a great job and I am very appreciative.
Bill P. 
Roofing Contractors Hawhtorn Woods
The most important part of any home or business in Hawhtorn Woods is the roof.  When the roof becomes cracked, damaged, or warped or warn due to age or storm damage we can help. Dickson Contractors have been the roofing experts in for the last 30 years! Our team of estimaters and contractors provide FREE INSPECTIONS. Below are a few  signs that your roof need to be repaired or replaced:
Dark Streaks:  This is a sign of airborne algae that has started to grow on your roof.
Bald Spots

: If your roof has several bald spots, where there are missing shingles you should definitely consider getting a professional roofing service to come out and inspect your roof.

Cracked Shingles:  Along with missing shingles, curling shingles, cracked shingles are just as serious a warning sign that you should consider getting a roof replacement.
Leaks:  If you notice, holes or leaks, in your roof, you should consider calling a professional roofing service to come and inspect your roof to make sure it is still safe.
Age

: If your roof is at least 18 years old then you should call a professional roofing service to inspect your roof immediately.  After 18 years roofs start to break down and lose its ability to hold their integrity.
Contact us today to learn more about roofing including material types, brands available for installation, and tips on how to make your roof last longer below!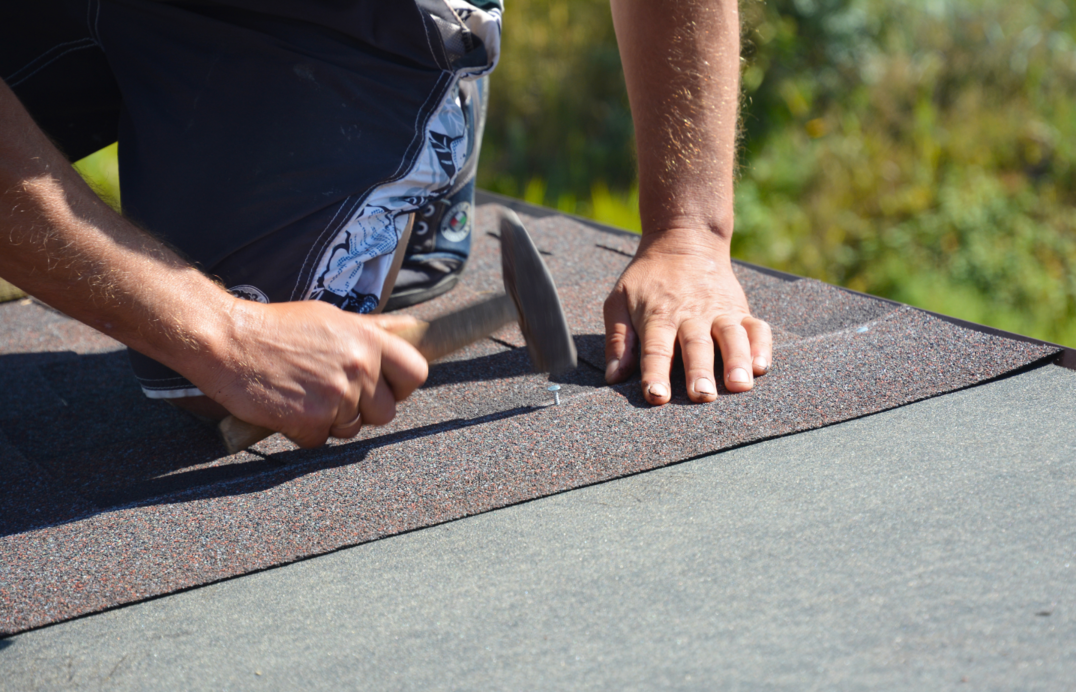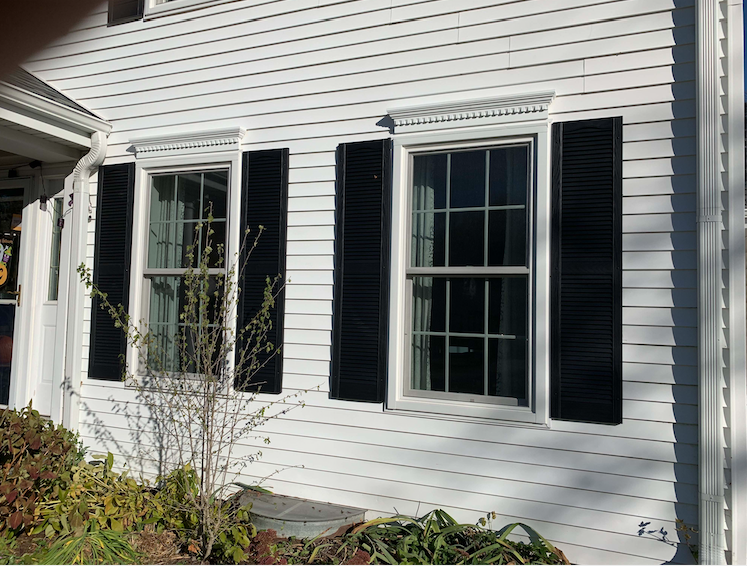 Window Repair & Installation Hawhtorn Woods Illinois
Dickson Contractors has been serving Hawthron Woods with the best window services for over 30 years!  However, one of the problems we always see is cracked windows that have gone on too long and cannot be saved.  If you have a crack in your window there are several reasons to get repaired or replaced as soon as you can:
Insects – Windows keep more than the elements out. Insects have a bad habit of finding small holes to get into your home, and a crack in your window can be a great way for small insects like ants, spiders, and others inside.
Water – Even if the seal around your window is not the best, water still runs down to the base of your window where it is designed to handle it. Cracks mean that there is another way for water to go, and that way can lead it to where the window was not designed to handle water.
Dirt – Pollen, dirt and other particles floating in the air outside are often small enough to make it through a crack in your window. This means a lot more cleaning on your part, and dealing with allergies as well.
Loss of Insulation – When a window cracks air can get through easily. This means that cold or hot air can pass through the crack making the room the window is colder in the winter and warmer in the summer.
Siding Repair & Siding Installation Contractors 
Dickson Contractors has been serving Hawhtorn Woods with the best siding service for over 30 years!  We are the experts in siding repair, siding replacement, and new siding installation.  One of the most important things we can tell you about siding is that you should never rip the siding off the home when it is coming off.  Doing this can actually damage the siding more.
We have been installing vinyl siding in Hawthorn Woods for over 30 years becuase we believe very strongly in this material. Below are some of the reasons we believe vinyl siding is a great material for your home.
Vinyl siding is very durable, it can withstand high winds and resist heat, moisture, and cold. Never changing its appearance, even after a strong storm.

Vinyl Siding is cheaper to own, install, and maintain over time.

Vinyl siding does not need to be overly maintained. You never need to repaint and it can be cleaned off with water and a mild soap once a year. It will not crack or rot.  

Vinyl siding is very diverse when it comes to your choices. Vinyl siding comes in many different colors or textures that best suit the feel of your home. Vinyl can mimic the look of stone, wood, and slate. Homeowners do not have to compromise on beauty when it comes to vinyl siding.

Wood requires upkeep not only with pain to make sure that there are no holes or cracks which will only increase over time.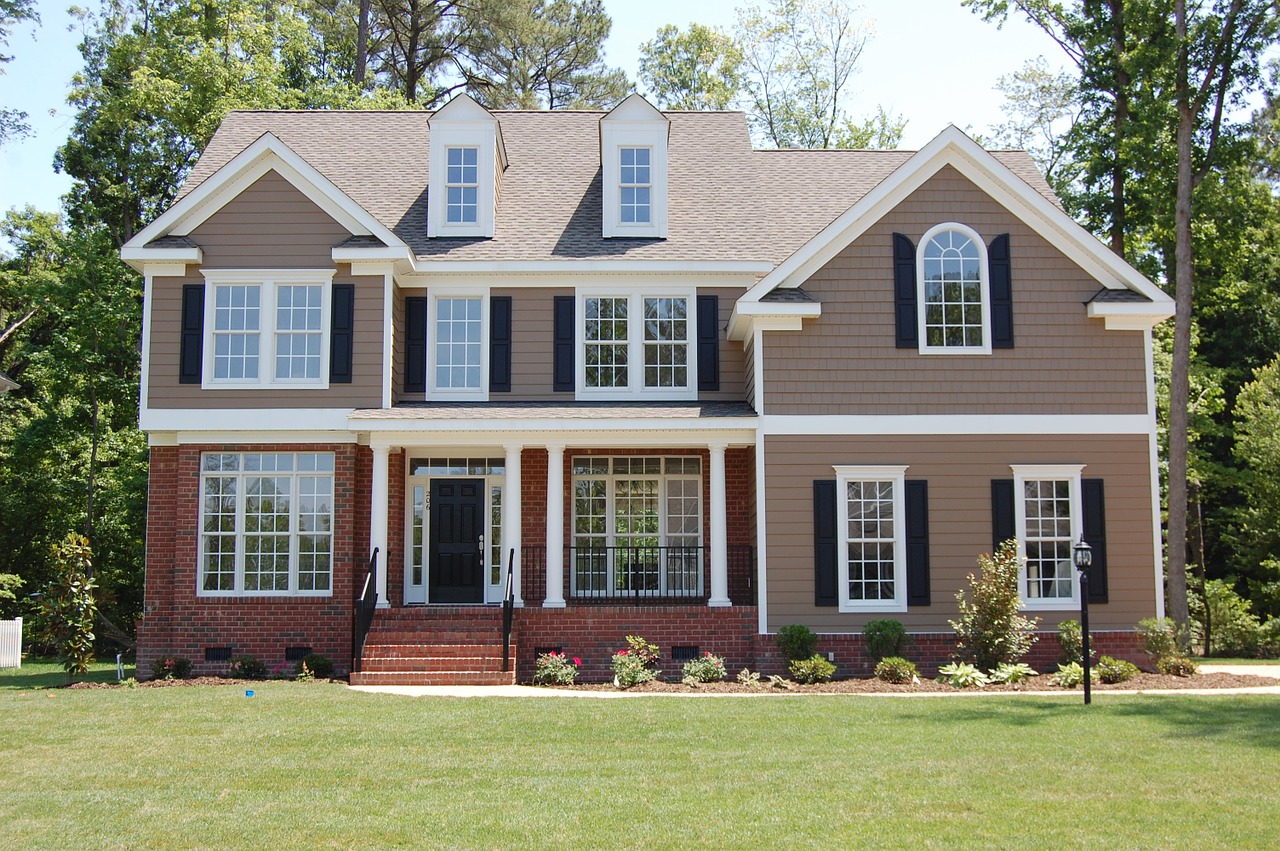 Exterior Door Sales & Installation Service in Hawthorn Woods
Choosing the best exterior door for your home or business comes down two things, style and durability.  We have been installing and replacing exterior doors since 1987!  We have the knowledge and experience you can rely on when it comes to choosing the right door for your home. One of the first things you want to consider is the aesthetics of the door.  For a front door, you probably want to consider a giant wood door or something that is inviting to your home.  You can choose to have glass on the door with windows or the different framing options for the door as well.  You also want to consider the leaks that might come from the door as well.  Nothing is worse than having your heat running trying to heat a home during the winters in Hawthorn Woods when your door is leaking fighting against the temperature. When it comes to choosing an exterior door for the back of your home or a garage entrance a steel door is the best option.  It provides you safety and security and gives you protection from the elements during the seasons.
Gutter & Gutter Guard Installation  Hawthorn Woods
Gutters are a critical component to any home, as they function to protect your home from flooding and water damage that can occur during a storm and heavy rains.  We know that homes in Hawthorn Woods, can experience water getting frozen and ruining the gutter during the winter time. However, fixing and replacing gutters are a snap when there is an expert doing the job.  That is why homes and businesses have been relying on Dickson Contractors to work on their gutters since 1987! Here are a couple of reasons why your gutters should be working properly and are well maintained:
Gutters prevent basement flooding
Gutters prevent your foundation from becoming cracked or damaged
Gutters prevent paint damage and siding damage to the side of your home.  This also prevents rust and other problems from forming because they move water away from the home.
Gutters prevent landscape damage and pooling water just outside the home.  This also leads to fewer insects near your home as well.
Gutters prevent mold damage and other damage to your home walls as well
Address
526 S. Arthur Ave
Arlington Heights, Illinois