Local Exterior Renovation Contractors Serving Park Ridge Illinois
Dickson Contractors is one of the most trusted Exterior Renovation Companies in the Chicagoland area. For over 30 years residents in Park Ridge Illinois have trusted us with their roofing, siding, window, door and gutter service. We bring our experience, passion, and knowledgeable expertise to every job we complete!  When you choose Dickson Contractors to work with, you are choosing:
Family Owned and Operated Business
Fast Reliable Service You Can Trust
5 Star Rating on

 

Facebook
5 Star Rating on

 

Google 
A+ Rating with

 

BBB
5 Star Rating on

 

Yelp
Dickson Contractors is your number one choice for roofing services and more. We offer free estimates and discounts to first responders and military veterans. Choose the right roofing, siding, gutter, window and siding service your home deserves by calling us today: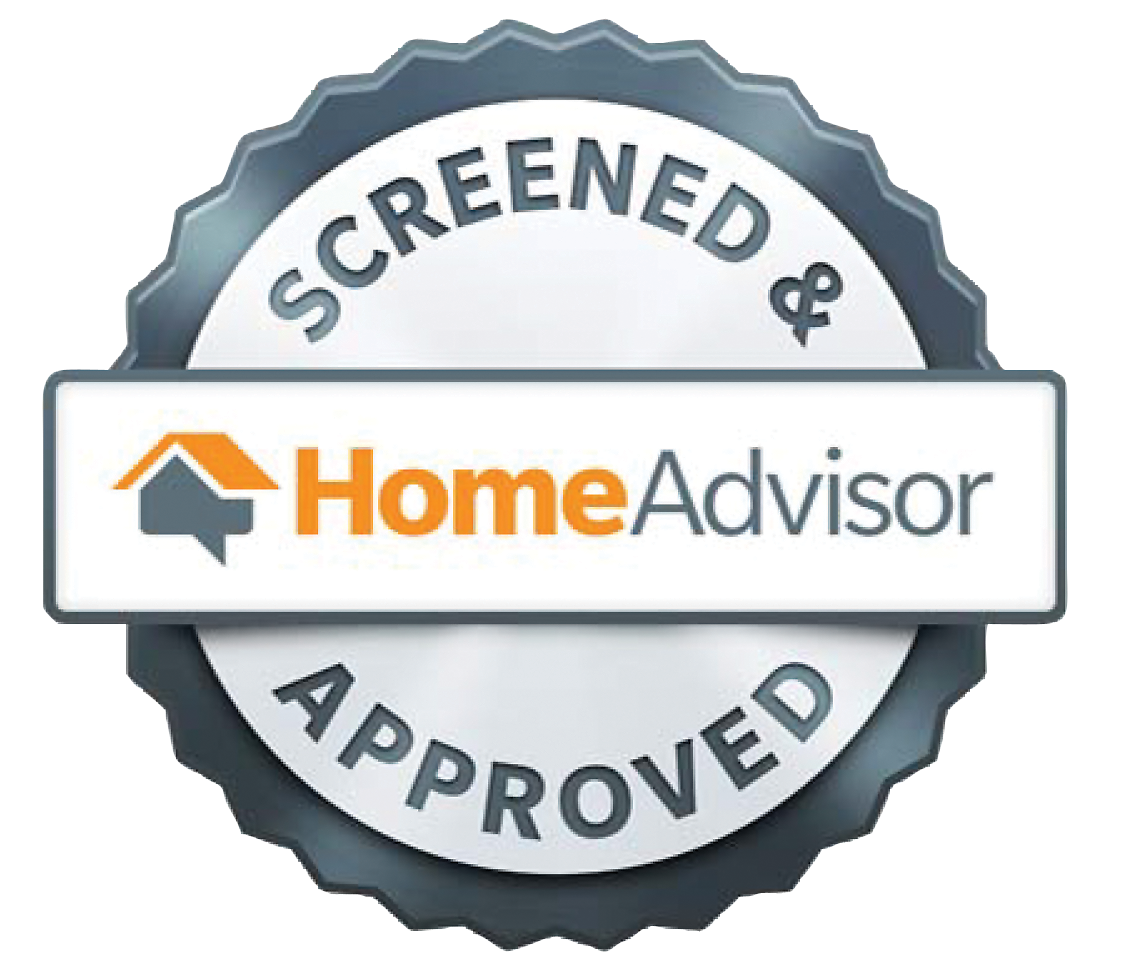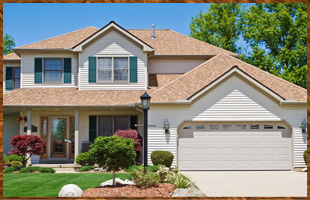 Emergency Services
Dickson Contractors can determine the current condition of your home's exterior in regards to replace, repair or maintenance.
Serving the Northwest Suburbs
with Quality Since 1987.
Family owned and operated since 1987
With decades of experience, you can depend on Dickson Contractors to get the job done right the first time.
Visit Our Showroom!
Stop by our showroom where we have a variety of materials for you to choose from. 
From the first contact through the final payment, the company represented themselves very professionally. Great contact from Jim, I believe he would be Field Manager as he gave quote and coordinated everything. Extremely helpful in providing me addresses for homes with specific color roofs I was interested in considering. I visited homeowners on the reference sheet. Two of them right in my neighborhood! Overwhelmingly positive references and based on our experience, I totally agree. We got 3 estimates and Dickson had very competitive pricing. Their professionalism and the excellent references convinced us to go with Dickson. Jim didn't do a hard sell or big push to have extra work added in the estimate; just nice simple business discussion. It was so refreshing! Roof looks great! Staff at our home were very polite and cordial; and clean up was excellent. We will have them come back for some additional work we want to have done replacing a basement door/storm door. Don't hesitate to work with them, they're top notch.
We had interviewed one other company (sent someone who did not know what they were doing) and yet another company gave us an estimate without ever meeting us or contacting us at all. We finally asked our neighbors, and several of them had been very pleased with Dickson's. The company was ready earlier than anticipated! It took about a week in total – there were 3 teams for the roof, the siding and windows, and the gutters. Jim from Dickson's was on scene every day and took time to check in with us and answer any questions (and we had a lot of them!). There was some noise and a lot of debris but overall we felt that Dickson's offered exceptional service from beginning to the end of the job, and we would highly recommend this company to anyone who needs these types of repairs.
If you are looking for a premier top quality contractor for your door installation, look no further than Dickson. After repeated frustrating experiences with big box companies, we choose Dickson to install our front door. They were timely and very responsive. From project
estimation, to product ordering, to installation, Dickson was first class.
Their project manager (Jim) provided excellent guidance throughout the installation. It was evident from the installation that the Dickson
carpenter (Adam) was a seasoned pro. The workmanship detail was excellent. We highly recommend Dickson Contractors and will not hesitate to use them again.
View the latest home renovation projects we have completed in Park Ridge Illinois along with some helpful information regarding our services. For a FREE Estimate call us today 847-577-8730
No Results Found
The page you requested could not be found. Try refining your search, or use the navigation above to locate the post.
Just like any other feature of your home, your roof is prone to breakdown. When mother nature or age gets the best of your home's roof call us! When the roof is cracked, damaged, or broken, water and other things can get into the roof and really damage your home or business.  Dickson Contractors have been the roofing experts in Park Ridge Illinois since 1987! We know roofing and we know how to make sure your roof is protecting your home, family, or business in the area from the weather in Park Ridge.  You can delve deeper into roofing from the article below however to give you a brief overview of what to look for on your roof to give you signs that it might need to be repaired or replaced:
Cracked Shingles:  Along with missing shingles, curling shingles, cracked shingles are just as serious a warning sign that you should consider getting a roof replacement.
Bald Spots

: If your roof has several bald spots, where there are missing shingles you should definitely consider getting a professional roofing service to come out and inspect your roof.

Leaks:  If you notice, holes or leaks, in your roof, you should consider calling a professional roofing service to come and inspect your roof to make sure it is still safe.
Dark Streaks

:  This is a sign of airborne algae that has started to grow on your roof.

Age

: If your roof is at least 18 years old then you should call a professional roofing service to inspect your roof immediately.  After 18 years roofs start to break down and lose its ability to hold their integrity.
Read more about roofing including types, advantages and disadvantages, and tips on how to make your roof last longer below!
Dickson Contractors has been serving the Park Ridge Illinois area with the best window services since 1987!  However, one of the problems we always see is cracked windows that have gone on too long and cannot be saved.  If you have a crack in your window there are several reasons to get repaired or replaced as soon as you can:
Loss of Insulation – When a window cracks air can get through easily. This means that cold or hot air can pass through the crack making the room the window is colder in the winter and warmer in the summer.
Water – Even if the seal around your window is not the best, water still runs down to the base of your window where it is designed to handle it. Cracks mean that there is another way for water to go, and that way can lead it to where the window was not designed to handle water.
Dirt – Pollen, dirt and other particles floating in the air outside are often small enough to make it through a crack in your window. This means a lot more cleaning on your part, and dealing with allergies as well.
Insects – Windows keep more than the elements out. Insects have a bad habit of finding small holes to get into your home, and a crack in your window can be a great way for small insects like ants, spiders, and others inside.
Dickson Contractors has been serving the Park Ridge area with the best siding service for over 30 years!  We are the experts in siding repair, replacement, and installation.  One of the most important things we can tell you about siding is that you should never rip the siding off the home when it is coming off.  Doing this can actually damage the siding more. One of the best things though is vinyl siding.  You can learn more about siding below but here are some benefits to vinyl siding for your home:
Vinyl siding is very durable, it can withstand high winds and resist heat, moisture, and cold. Never changing its appearance, even after a strong storm.
Vinyl Siding is cheaper to own, install, and maintain over time.

Vinyl siding is very diverse when it comes to your choices. Vinyl siding comes in many different colors or textures that best suit the feel of your home. Vinyl can mimic the look of stone, wood, and slate. Homeowners do not have to compromise on beauty when it comes to vinyl siding.

Vinyl siding does not need to be overly maintained. You never need to repaint and it can be cleaned off with water and a mild soap once a year. It will not crack or rot.  

Wood requires upkeep not only with pain to make sure that there are no holes or cracks which will only increase over time.
Learn more about siding and how to maintain it and what to look for when it comes to siding below or come into our showroom and see more great siding options today!
Check Our Our Showroom at: 526 S. Arthur Ave. Arlington Heights, Illinois Or Call Us Today: 847-577-8730